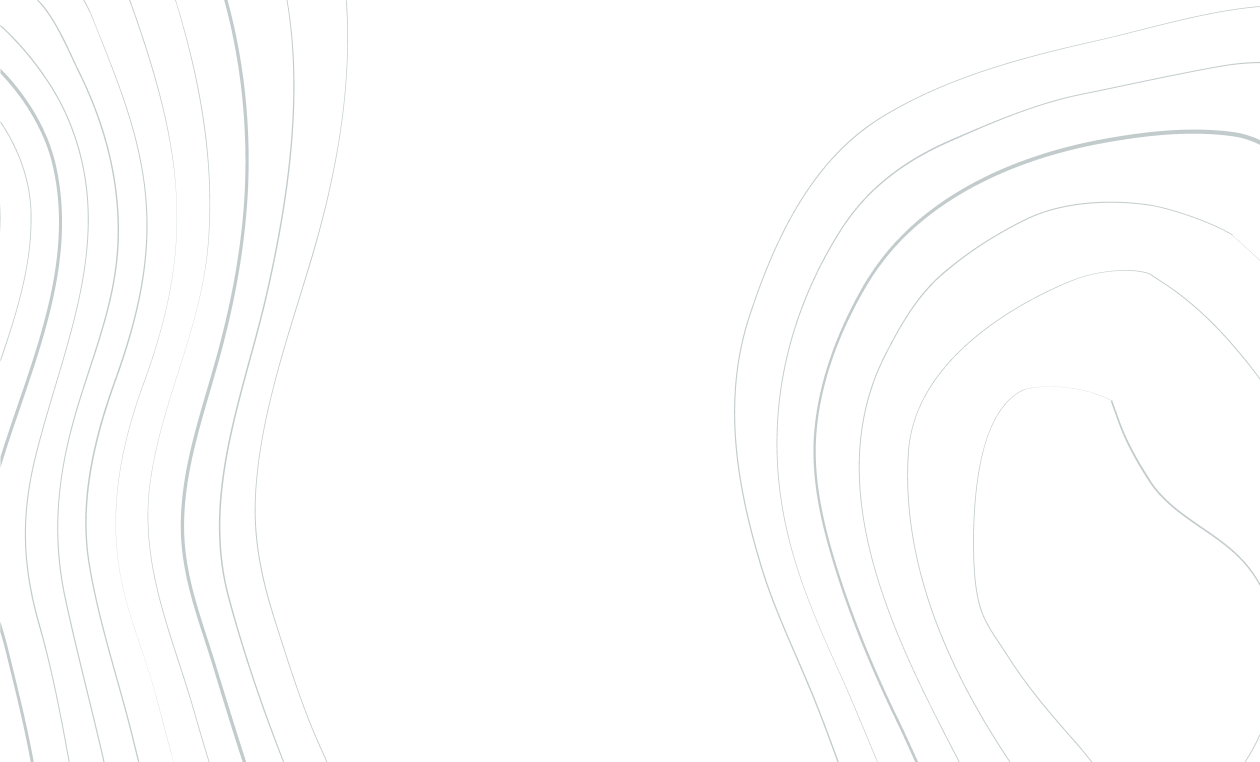 Before continuing...
You live at Miramar la cigale
You stay at Miramar la cigale
You do not stay at Miramar la cigale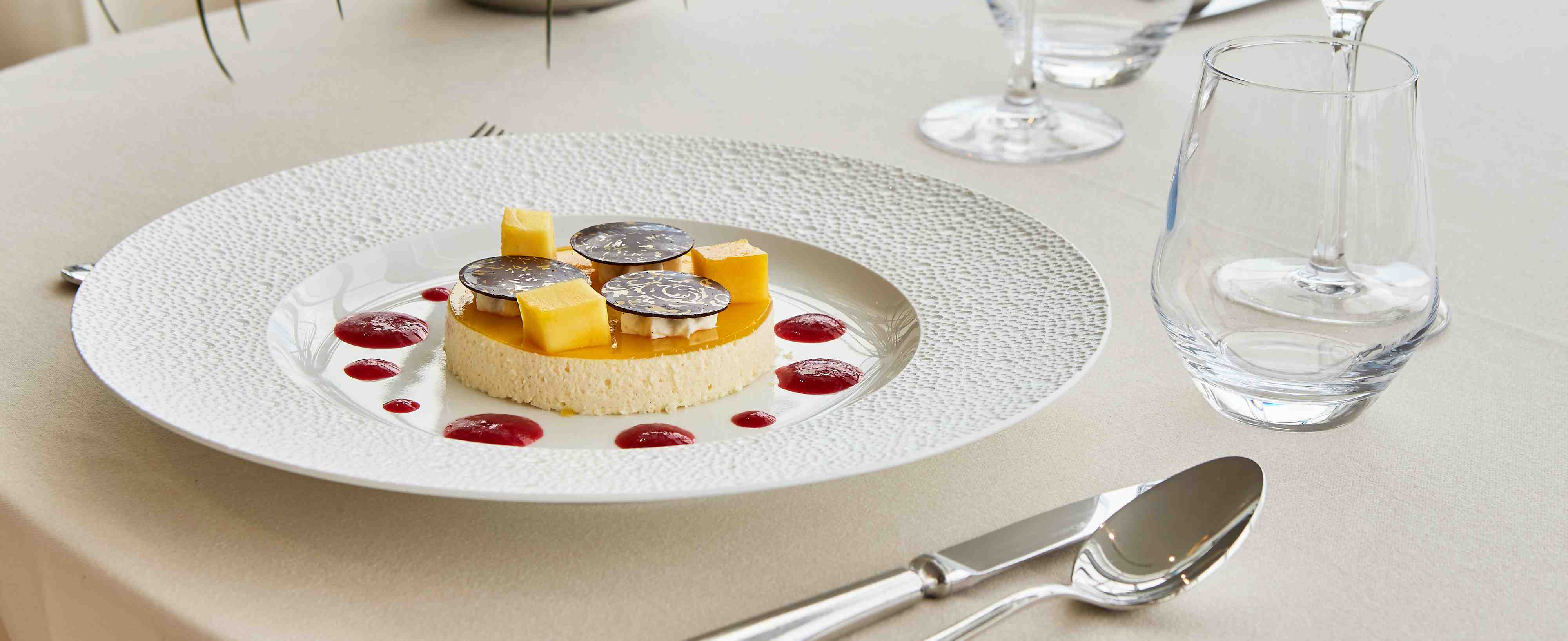 LE SAFRAN
THE TRADITIONAL RESTAURANT
THE TRADITIONAL RESTAURANT
With its panoramic view of the ocean and its transmitted light, the traditional restaurant in Brittany, Le Safran, is an ode to joyful cuisine.
Refinement and attention to detail are the keywords of the traditional Le Safran restaurant in Southern Brittany and our Thalasso centre in Le Crouesty.
Our Chef Xavier Jégoux has guaranteed prestigious culinary know-how.
At Miramar La Cigale, he offers a refined cuisine based on fresh and seasonal products from the beautiful region of Brittany.
Our Traditional Restaurant in Brittany is an invitation to a journey of the senses.
"I place the taste, freshness and caloric balance of the products at the heart of my cooking"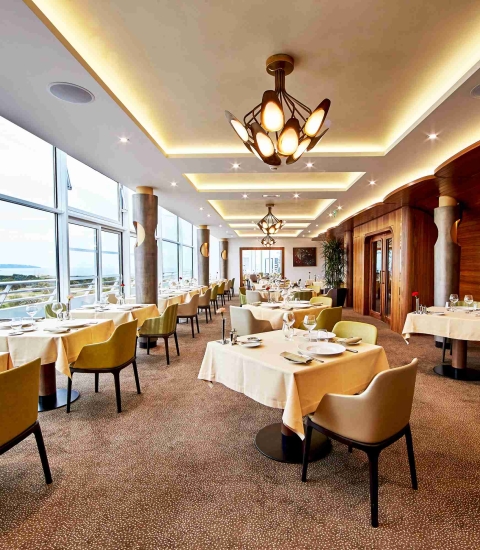 MEET OUR CHEF
XAVIER JÉGOUX
He has always been passionate about the culinary arts. He wants to make a career out of it.
In 1994, Chef Xavier Jégoux obtained his first diploma with honours in low-calorie cuisine.
He made his mark in major chains such as the Sofitel Quiberon Diététique or the Casino Lucien Barrière in Deauville.
Four years later, he joined the team here at Miramar La Cigale Hotel Thalasso & Spa as Chef de partie.
He quickly moved up the ladder to First Chef de Partie then Sous-chef under the orders of two head chefs: Yves Toublanc and Christian Bourhis.
Chef Xavier Jégoux knows the kitchens of Miramar La Cigale extremely well.
"Cooking at Miramar La Cigale is a constant search for the perfect balance between local flavours, pleasure in the mouth and healthy cooking."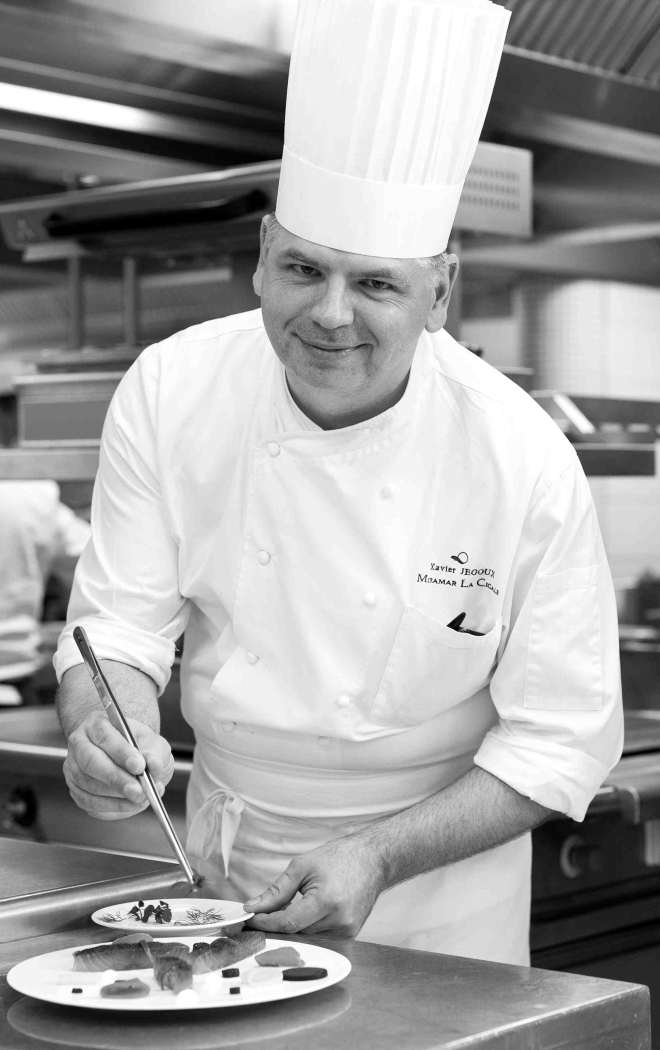 He perpetuates the values of Miramar La Cigale by using local products that he works on in a simple manner so as not to distort them.
With a perfect knowledge of cooking which makes all the difference and a cuisine which favours local fish and vegetables, he has a guaranteed and renewed know-how since the opening of the thalasso hotel.
"I place the quality of taste, the freshness of the products and the fundamental principles of dietetic cooking at the heart of my creations"