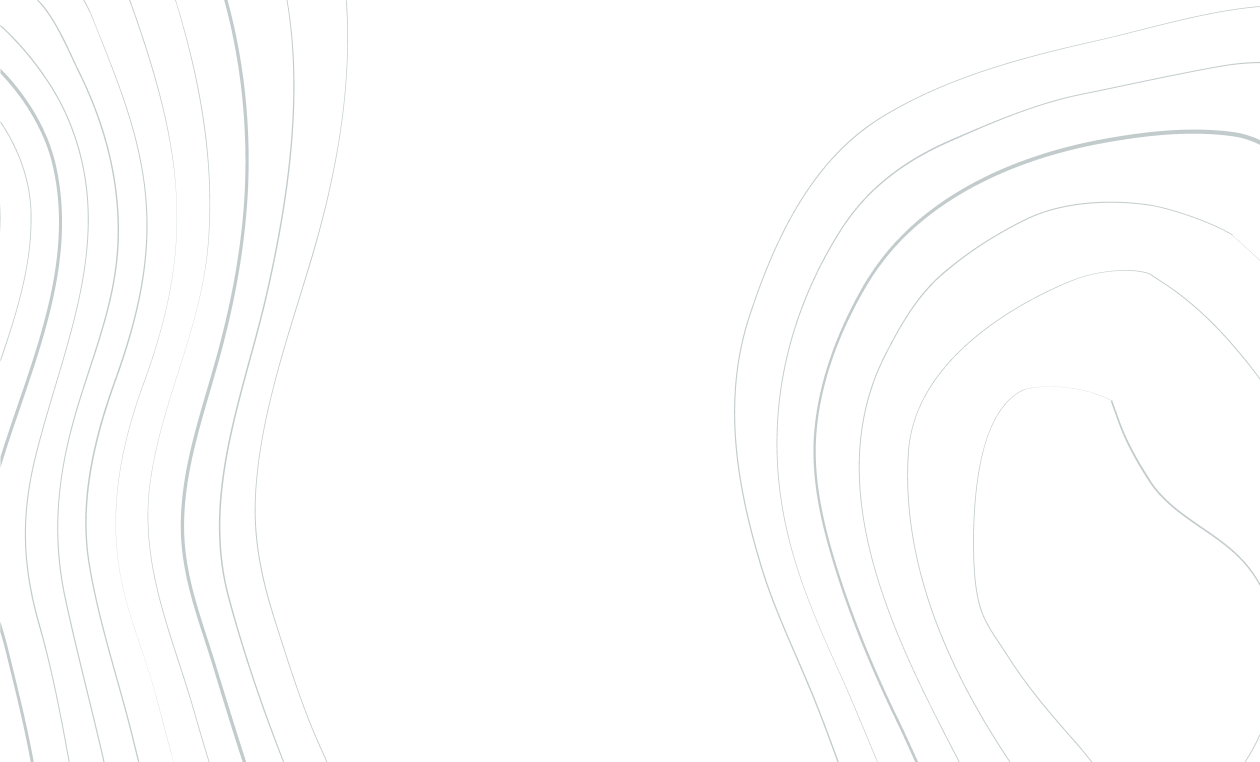 Before continuing...
You live at Miramar la cigale
You stay at Miramar la cigale
You do not stay at Miramar la cigale
A tasty stopover in Southern Brittany is a must at Miramar La Cigale.
Enjoy a refined and wellness cuisine prepared exclusively with regional products.
In our Thalasso hotel, we offer you all the riches of the sea full of contemporary and joyful flavours skilfully studied by our chefs.
On the 4th and last floor, the Safran restaurant, the Ruban Bleu and the Le Goéland bar welcome you where you will be hosted by a team of professionals who will listen to your every wish.
"Here everything is a combination of gastronomy and pleasure"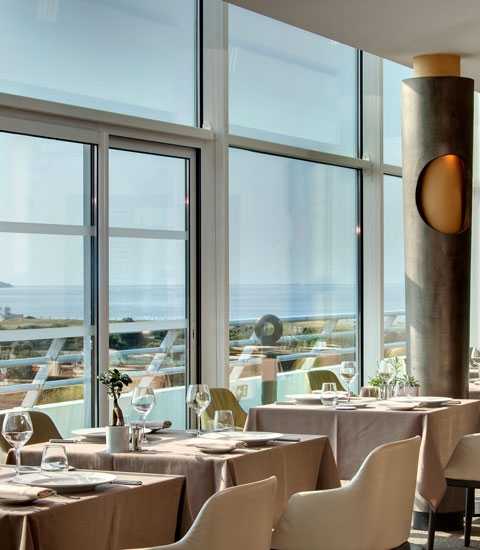 START THE DAY OFF RIGHT
LE RUBAN BLEU
Le Ruban Bleu invites you to gently start off your day, facing the ocean.
Le Ruban Bleu invites you to gently start off your day by offering you a delightful breakfast, rich in flavours, comprising of fresh fruit, crispy pastries, as well as fresh and local products.
Enjoy a delicious breakfast in a contemporary setting with a sea view, facing the Atlantic Ocean, at the Ruban Bleu of the Miramar La Cigale hotel.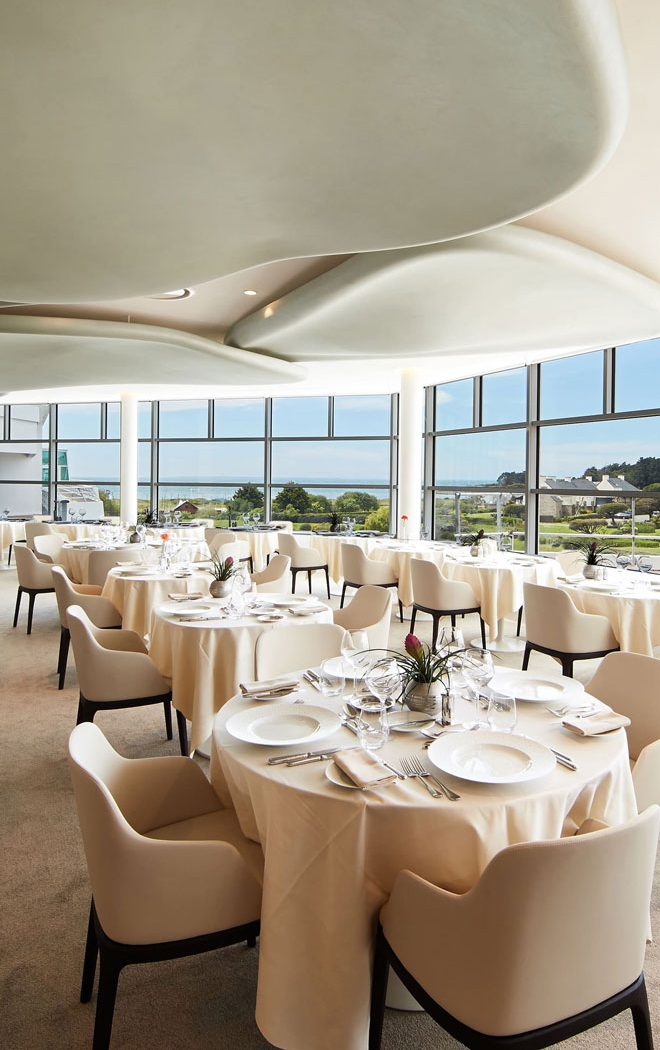 SAVOUR
THE SAFRAN
RESTAURANT
Let yourself be tempted by the combination of Brittany's culinary treasures and the flavours of yesteryear at the Le Safran traditional restaurant.
Refinement, detail and pleasure of the senses are the key words of our Chef Xavier Jegoux, who has guaranteed and prestigious culinary know-how.
Combining subtle textures, captivating scents and local ingredients, the cuisine from the Le Safran restaurant will introduce you to exquisite flavours.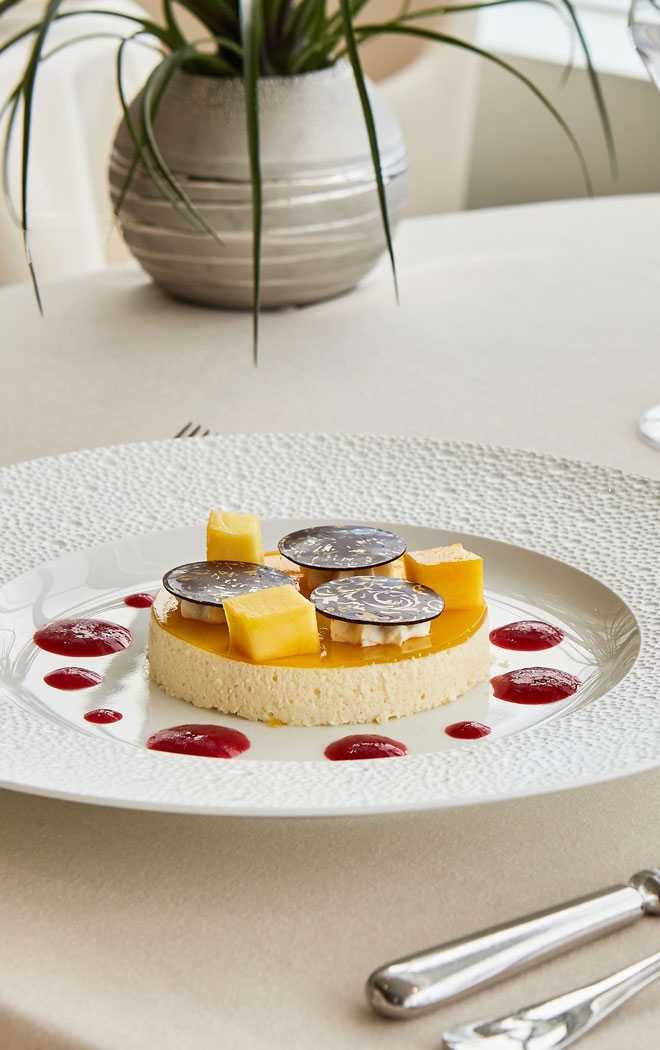 TAKE A SEAT
THE GOËLAND
BAR
For a lively evening or in complete privacy, our Le Goéland Panoramic Bar offers you a breathtaking ocean view.
Our Head Barman, Antoine Pénard, provides all things joyful, sweet, full of authentic flavours and surprising colours through her variety of creative cocktails.
At our Le Goëland Bar you can also taste a slice of delicious chocolate cake accompanied by a smooth hot chocolate or even a strong coffee, just like the coffee from Italy.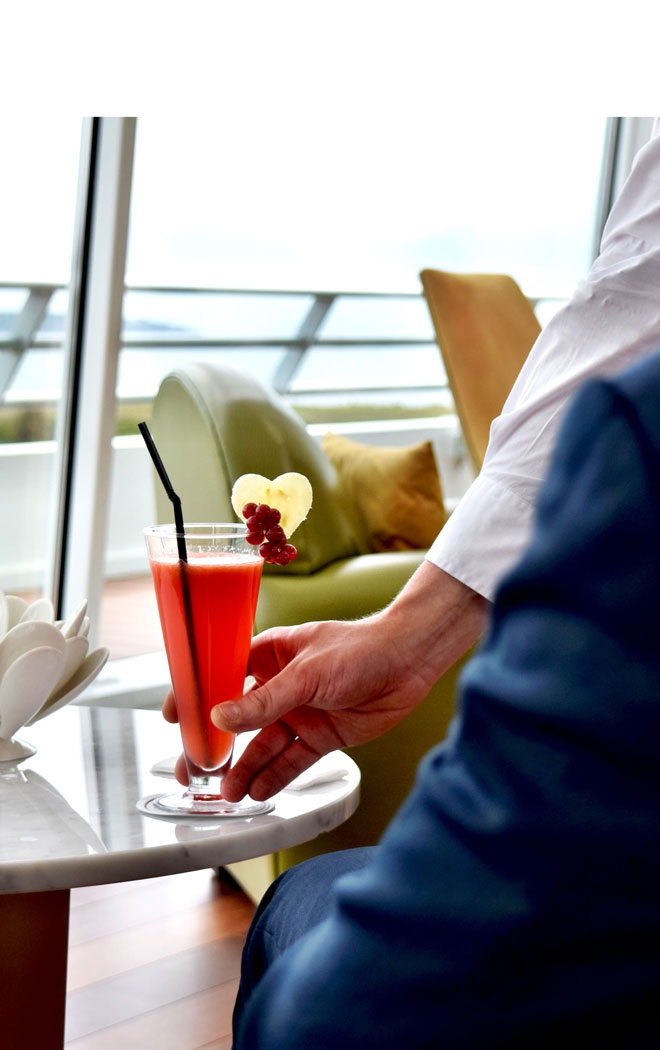 {{ day[dayKey] }}
{{ day[dayInformations].discount.perc }}
{{ day[dayInformations].discount.originalPrice }}€
{{ day[dayInformations].specialOffer.originalPrice }}€
Special offer
{{ day[dayInformations].specialOffer.title }}
{{ day[dayInformations].specialOffer.description }}
from
{{ day[dayInformations].price }}€
the room
per person
{{ totalPerc }}
{{ totalReducPrice }}€
{{ day[dayInformations].discount.perc }}
{{ day[dayInformations].discount.originalPrice }}€
{{ day[dayInformations].specialOffer.originalPrice }}€
from
{{ totalPrice }}€
{{ day[dayInformations].price }}€
the room
per person
departure on
{{ day[dayKey] + "/" + day[dayMonth] }}
Your selection :
from
{{ totalPrice }}€
the room
per person
departure on {{ departure }}
Special offers included :
Special offer
{{ offer.title }}
{{ offer.description }}