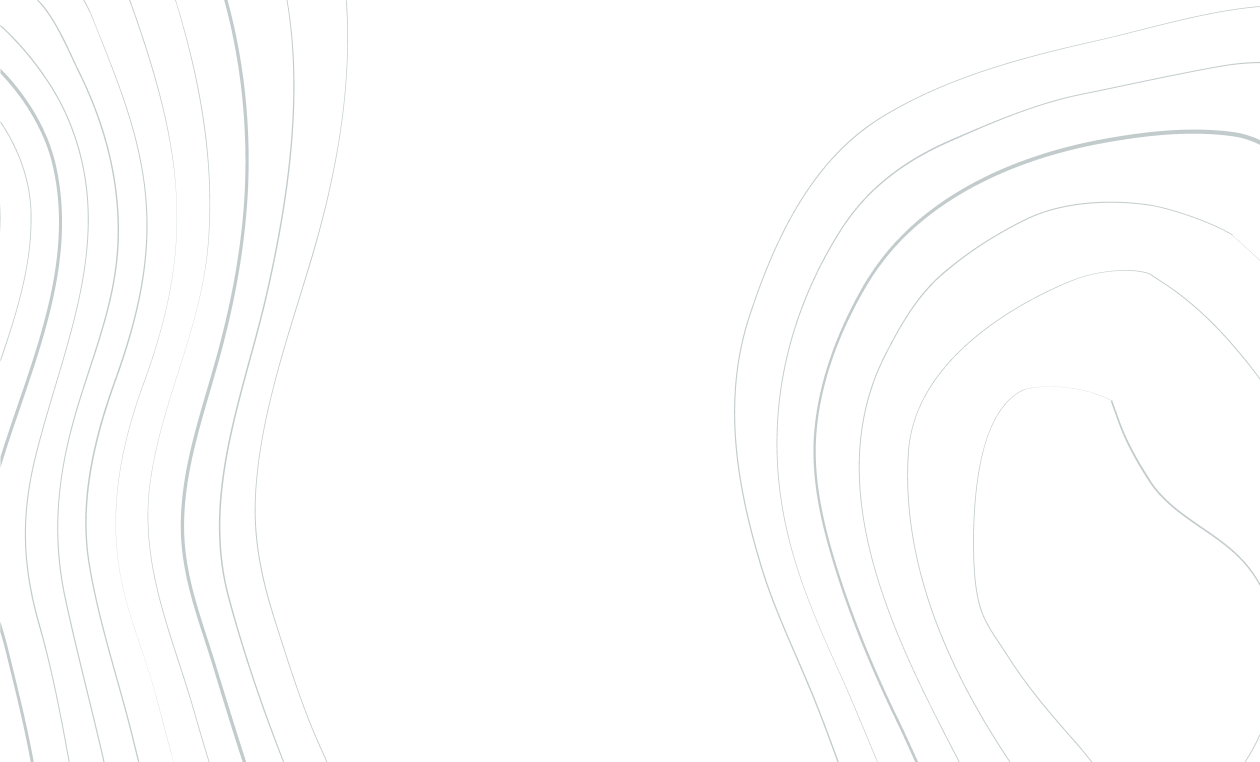 Before continuing...
You live at Miramar la cigale
You stay at Miramar la cigale
You do not stay at Miramar la cigale
A true haven of peace at the entrance to the Gulf of Morbihan, the parcours marin at Miramar La Cigale is a new place where you can relax in the Port Crouesty.
Let go for a moment in our new wellness area, entirely bathed in natural light, where tropical warmth mixes with the ocean horizon.
On the agenda : Sauna, steam room, sensory shower and seawater pool which is heated all year round.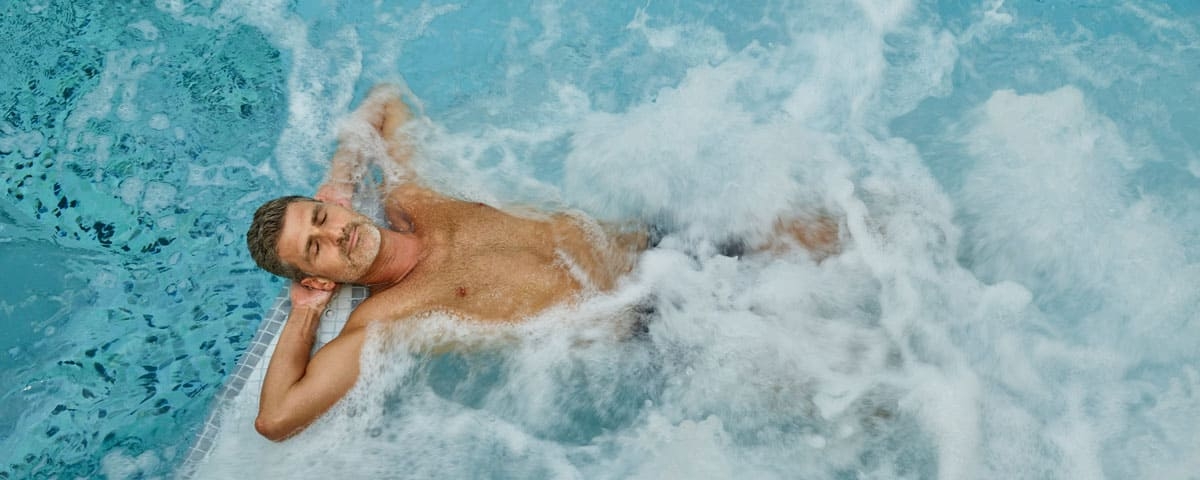 A REAL MOMENT OF RELAXATION AWAITS YOU IN OUR THALASSO CENTRE IN ARZON
REVITALISE
A HAVEN
OF PEACE
Entirely dedicated to your well-being and relaxation, settle down comfortably in one of the deckchairs overlooking the marine lake and pick up a book for a few moments before testing out the path of the underwater jets, the walking corridor or the sequential massages.
Our experience is the ideal place to get back in shape and revitalise at your own pace.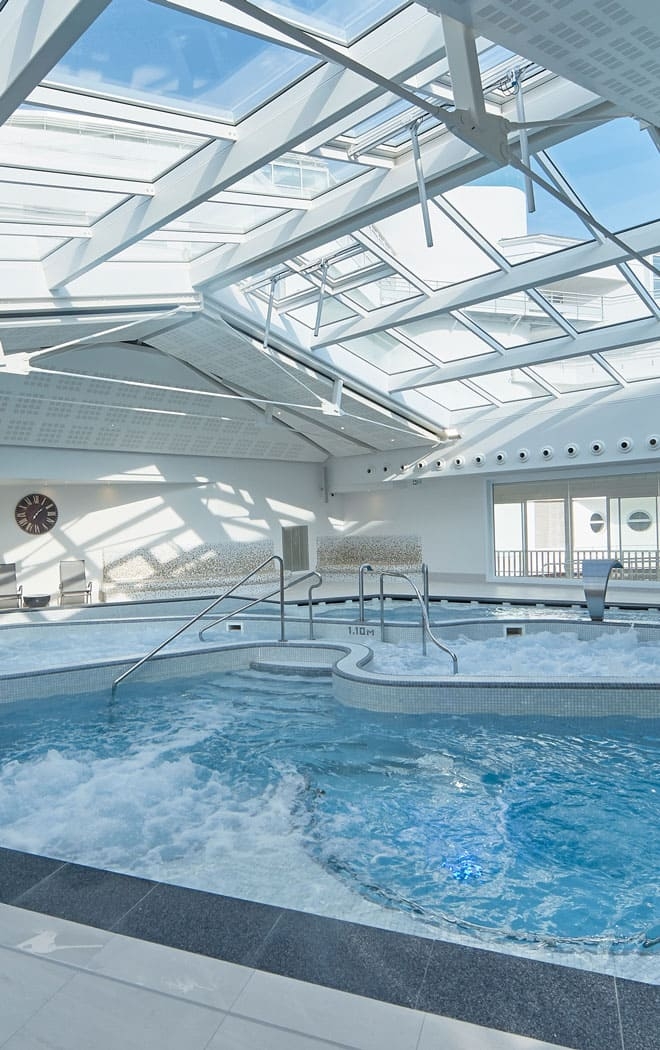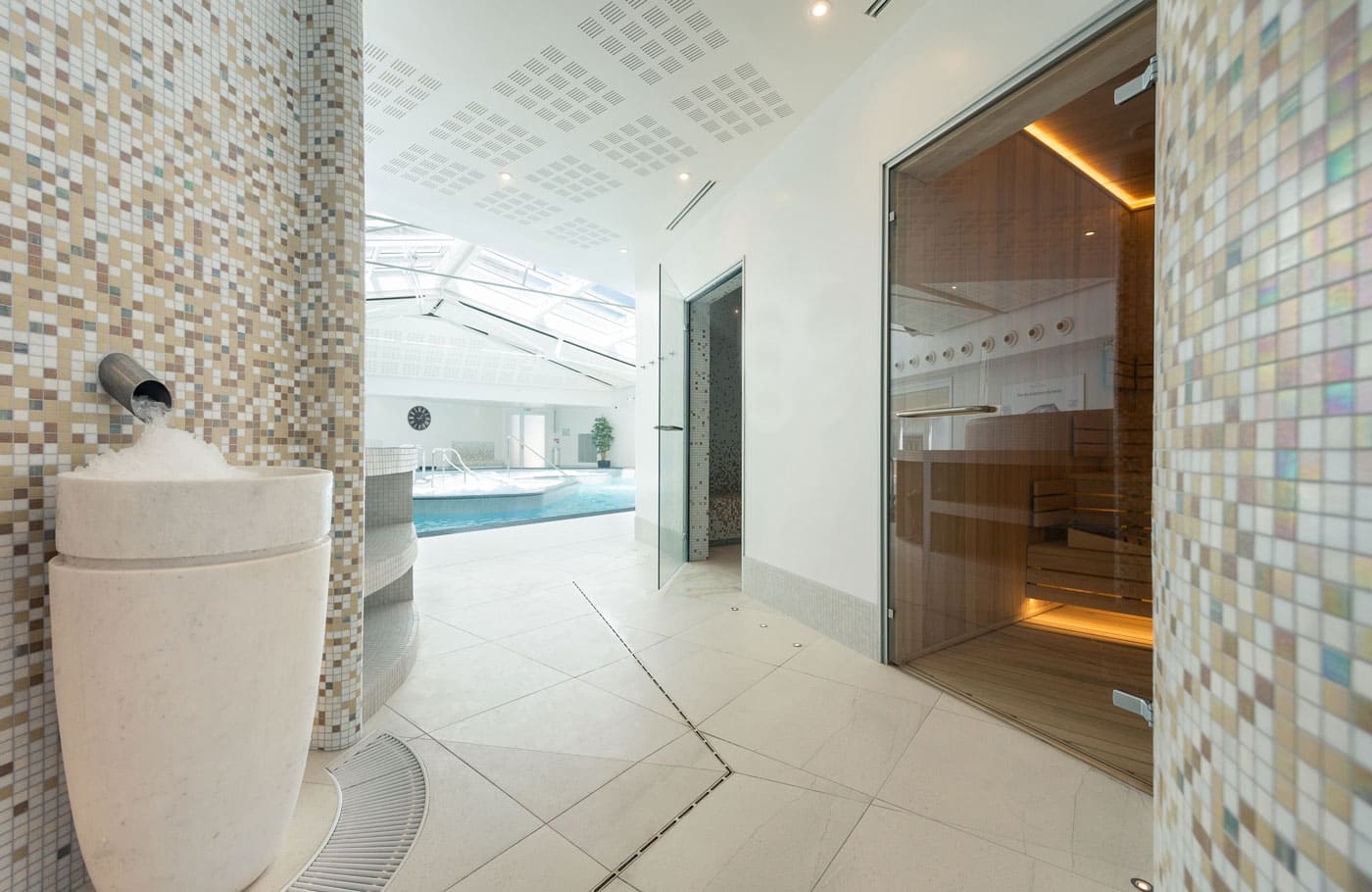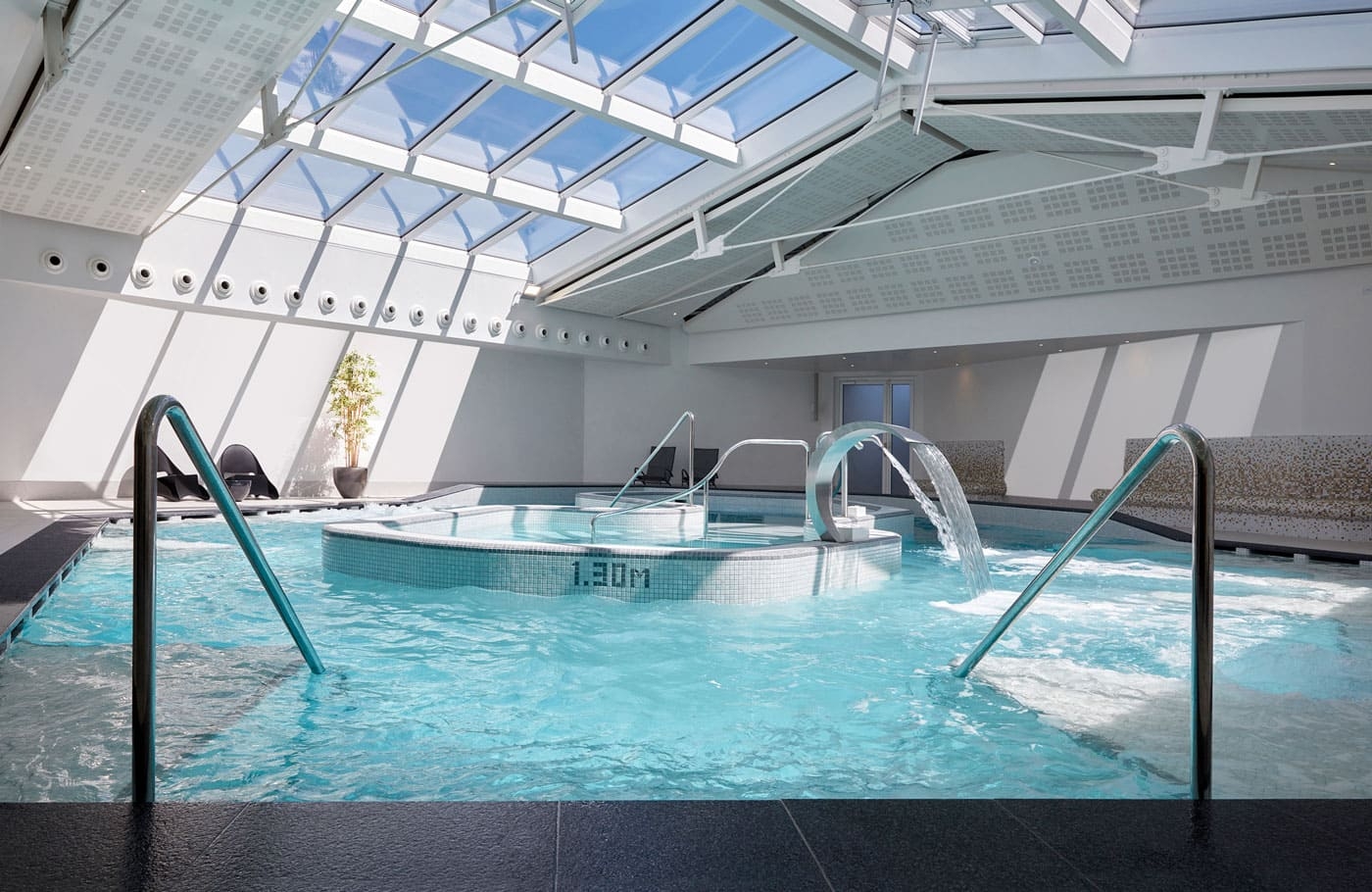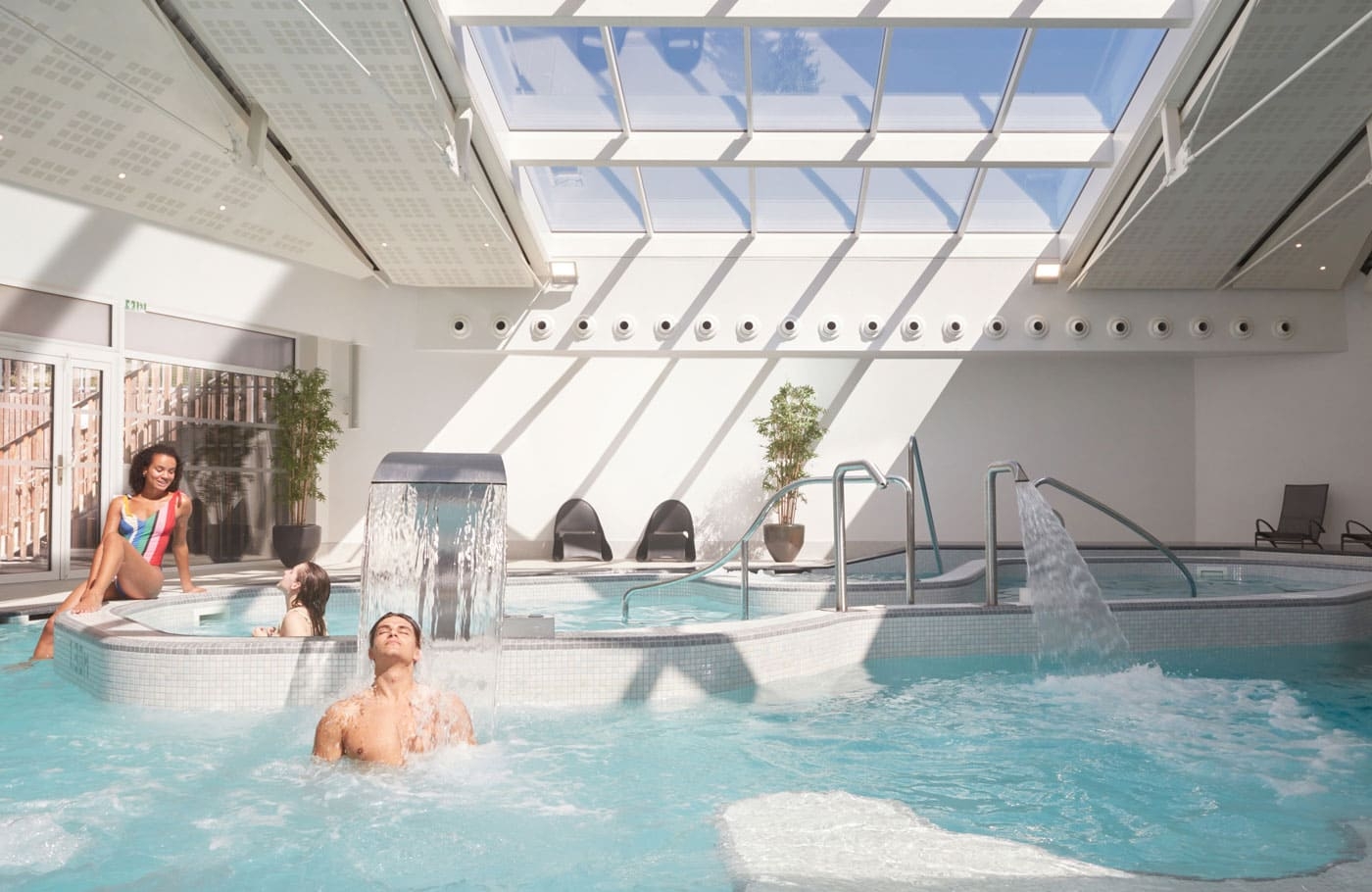 TAKE SOME TIME OUT
FROM YOUR DAILY LIFE
The combination of the different water activities from our parcours marin will allow you to recharge your batteries and release all your bodily tensions through gentle and soothing workshops - swan neck showers, geysers, bubble seats, walking corridor, jet massages and a jacuzzi.
A moment of relaxation during which all your senses will be awakened with the light and the hypnotising sounds of our sensory shower, the dry heat of our sauna worthy of a desert getaway or the eucalyptus fragrances of our steam room.
Sauna & steam room
Warm seawater pools
Gooseneck and ponds
THE BENEFITS OF OUR
OCEAN EXPERIENCE
The intensity of the jets, the heated sea water and the aquatic atmosphere invite you to completely relax your body and mind.
Each workshop of the parcours marin provides restorative benefits on a specific area of your body such as relaxing your neck and back, activating your blood circulation or a complete remineralisation of your metabolism.
The surrounding heat as well as the heat of the pools, ranging from 31°C to 34°C, promotes loosening of the body and therefore the feeling of relaxation.
Muscle relaxation and skin firming thanks to sequential massages and the ice fountain invite you to a wellness experience that is both relaxing and revitalising.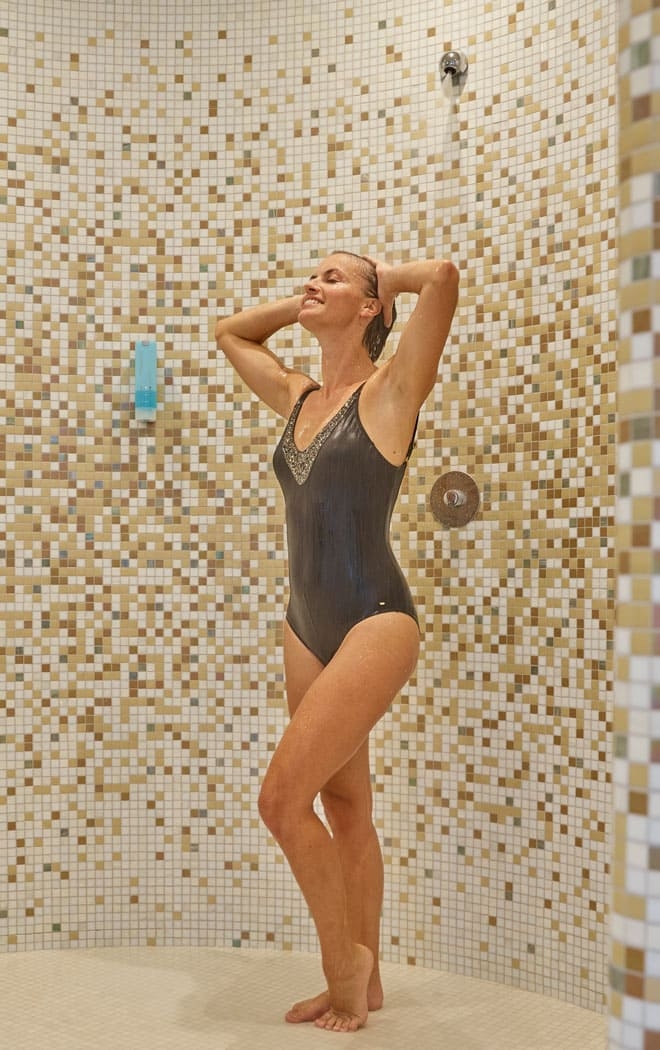 SET SAIL
ON THE PARCOURS MARIN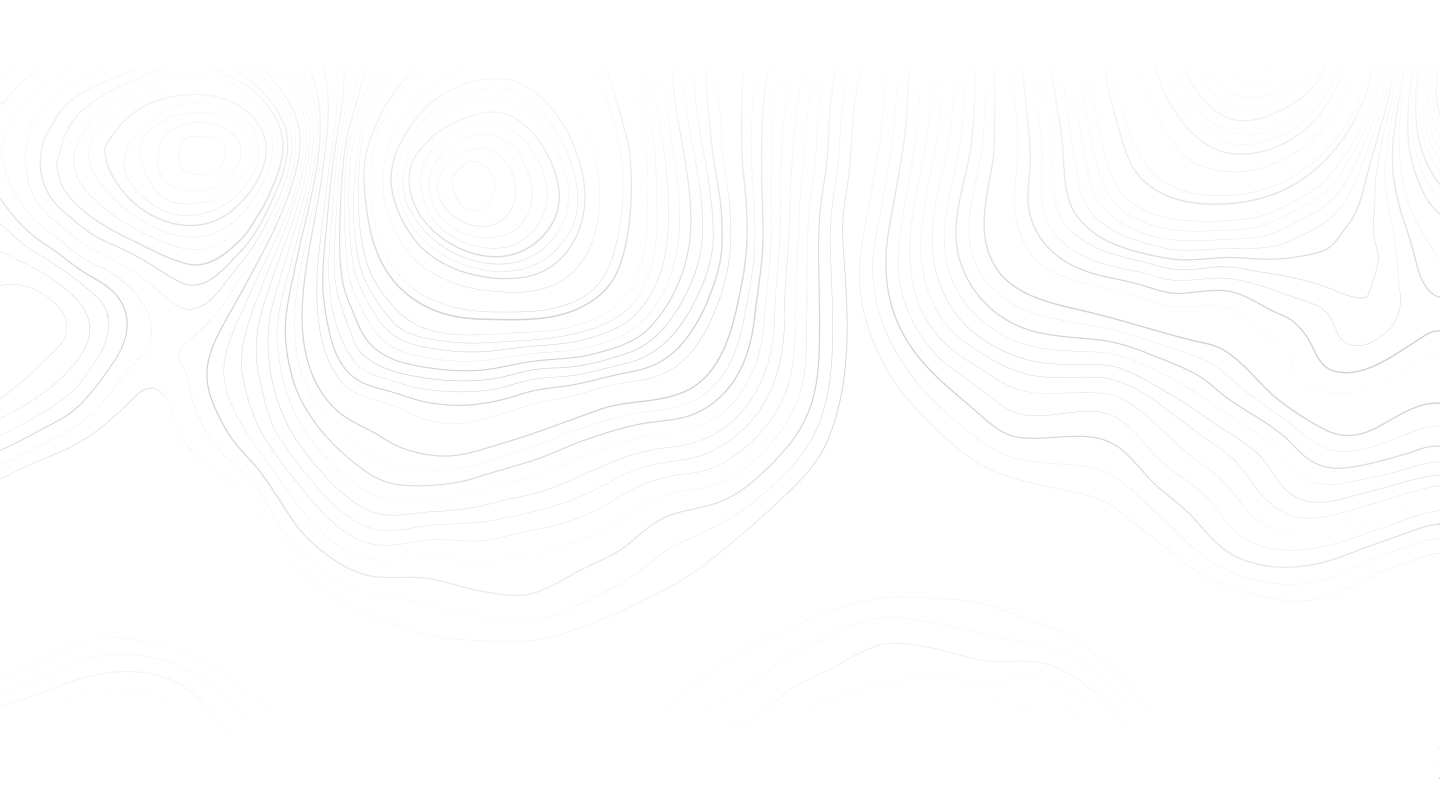 GOOSENECK / WATER CANNON

GEYSER

BUBBLE SEAT

WALKING CORRIDOR

BUBBLE LOUNGER

SEQUENTIAL MASSAGE

BUBBLE POOL

JET STREAM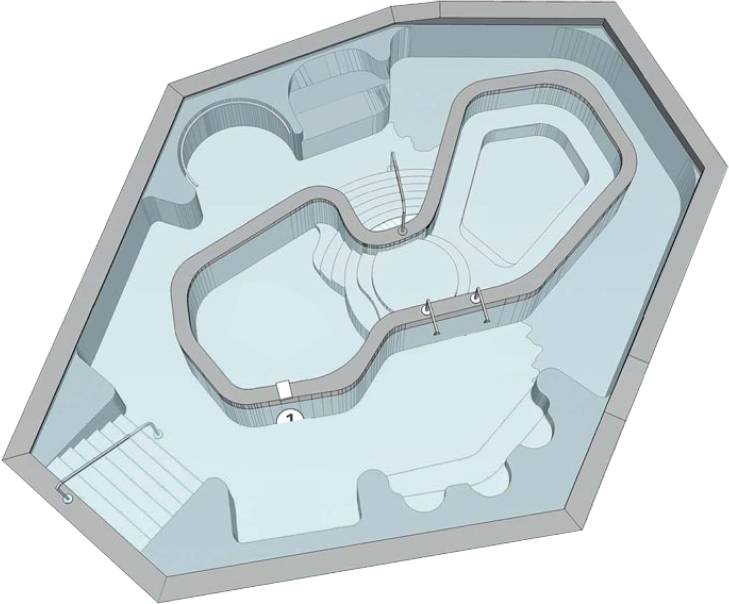 Opening time
09:00 - 19:00
BENEFIT FROM THE PARCOURS MARIN
AND MORE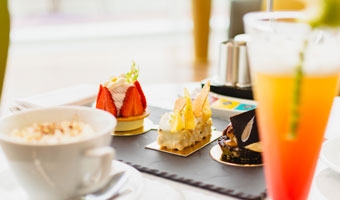 Tea time & sea
Spa treatment & Gourmet break
79€
YOUR WELLNESS DAY
1 food break at the Le Goéland Bar
1 treatment of your choice from the following: hydromassage bath, bubble bath or hydromassage bed - 20 min
1 access to the Parcours Marin
79€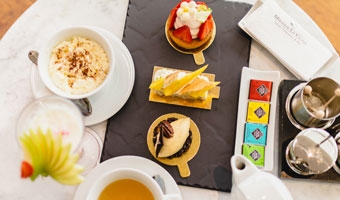 Tea time & Spa
Spa treatment & Gourmet break
99€
YOUR WELLNESS DAY
1 food break at the Le Goéland Bar
1 treatment of your choice: scrub, wrap or face massage- 30 min
1 access to the Parcours Marin
99€
{{ day[dayKey] }}
{{ day[dayInformations].discount.perc }}
{{ day[dayInformations].discount.originalPrice }}€
{{ day[dayInformations].specialOffer.originalPrice }}€
Special offer
{{ day[dayInformations].specialOffer.title }}
{{ day[dayInformations].specialOffer.description }}
from
{{ day[dayInformations].price }}€
the room
per person
{{ totalPerc }}
{{ totalReducPrice }}€
{{ day[dayInformations].discount.perc }}
{{ day[dayInformations].discount.originalPrice }}€
{{ day[dayInformations].specialOffer.originalPrice }}€
from
{{ totalPrice }}€
{{ day[dayInformations].price }}€
the room
per person
departure on
{{ day[dayKey] + "/" + day[dayMonth] }}
Your selection :
from
{{ totalPrice }}€
the room
per person
departure on {{ departure }}
Special offers included :
Special offer
{{ offer.title }}
{{ offer.description }}