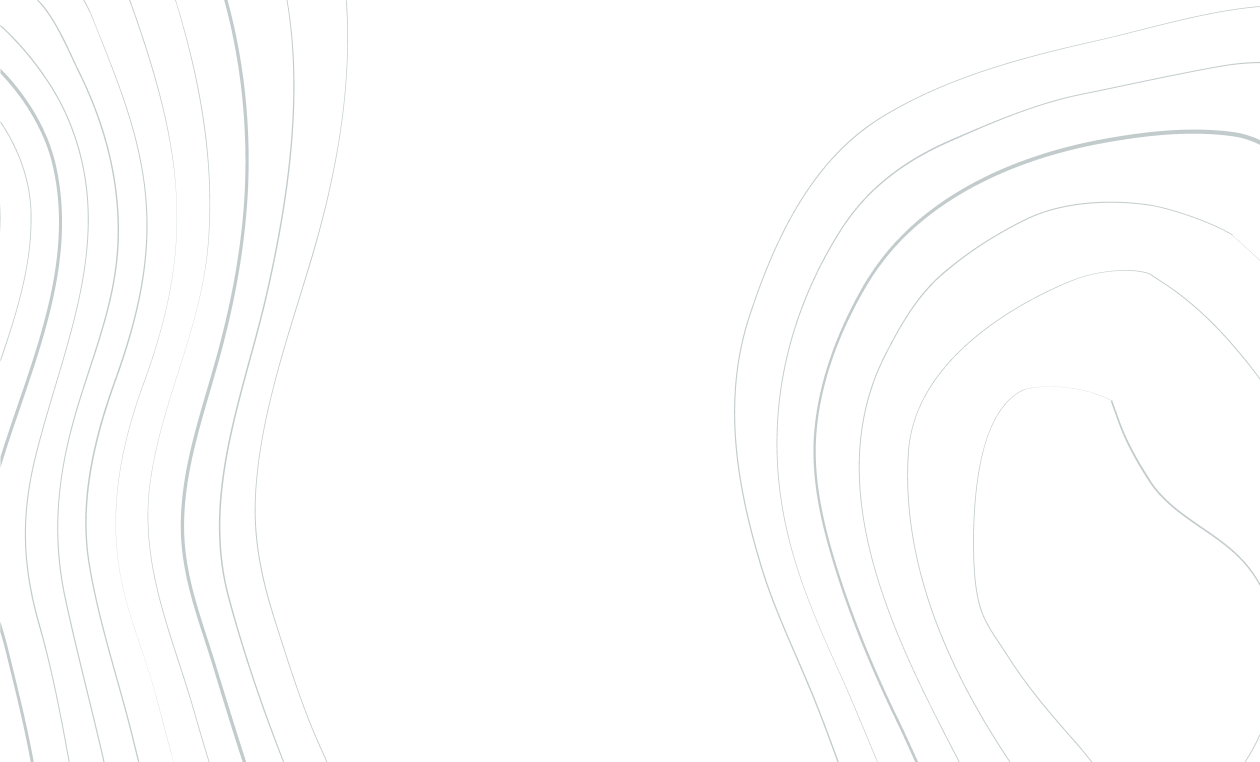 Before continuing...
You live at Miramar la cigale
You stay at Miramar la cigale
You do not stay at Miramar la cigale
Inspired by all the ancestral cultures of the world, our collection of wellness massages invites you to feel zen, to feel the pleasure of the senses and to feel the gentleness of the moment.
Ayurvedic, Asian or even Western massages, combined with the know-how and the listening of our masseurs, will ensure you experience a real moment of relaxation responding exactly to all of your desires.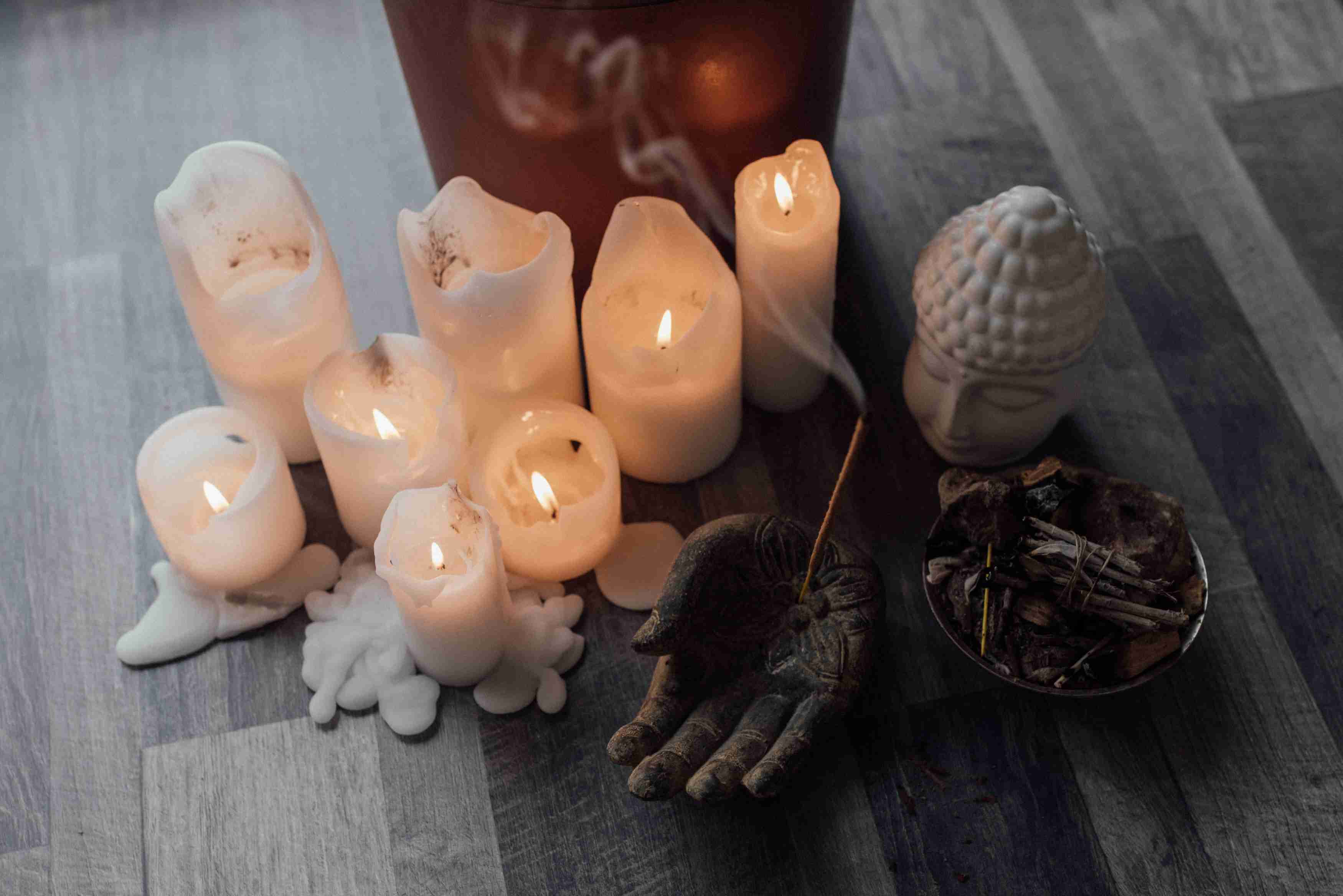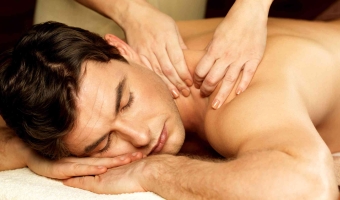 ZEN MASSAGE
This personalised full-body massage soothes, relieves tension, relaxes muscles and generates a sense of deep relaxation.
139€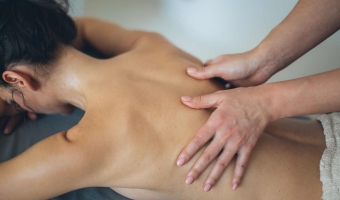 BALINESE MASSAGE
Under the scent of coconut oil, this full body massage, both gentle and tonic, relaxing and energetic as well as being extremely draining, stimulates the body's energy points promoting blood circulation.
139€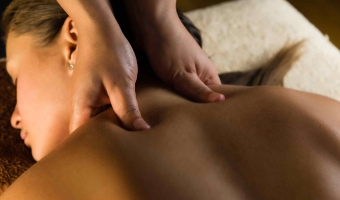 SHIATSU MASSAGE
This Japanese massage releases energies and acts effectively against insomnia, stress and fatigue. It is practised lying down, wearing loose clothing and aims to correct energy imbalances.
139€ SHIROTCHAMPI
This shoulder, neck, head and face massage with coconut is ideal for relieving tensions at the top of the body and providing a sustainable well-being. It helps to fight stress, headaches, insomnia and a lack of concentration.
139€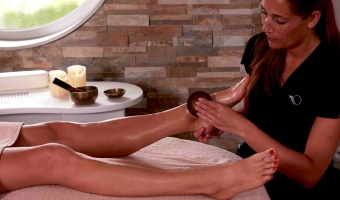 KANSU
Hypnotic and relaxing, this ayurvedic treatment acts on the reflex points of the feet by stabilising energies. It is recommended if you suffer from insomnia or anxiety. A bowl made of an alloy of 5 metals, the main one of which is copper, is associated with Ghee.
139€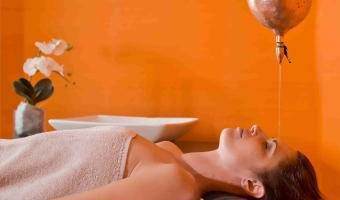 SHIRODHARA
Lying on your back, this treatment consists of receiving a continuous stream of warm sesame oil on the forehead and scalp. It induces a deep state of physical and mental tranquillity as well as total relaxation of the face.
139€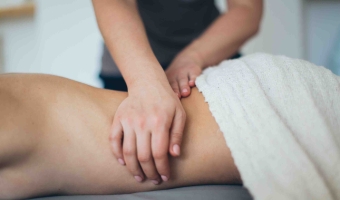 ABHYANGA
Based on slightly heated sesame oil, this massage glides all over the body, is both gentle and invigorating, relaxing and energising. In-depth, it provides a great relaxation eliminating every tension and blockage from the feet to the head...
139€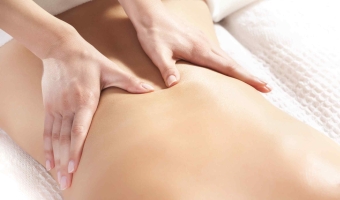 ABHYANGA SLIMMING TREATMENT
ABHYANGA SLIMMING TREATMENT
he pressures act on muscle mass and circulation, releasing the toxins and impurities from the body.
183€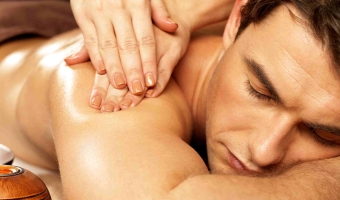 ABHYANGA RELAXING TREATMENT
ABHYANGA RELAXING TREATMENT
A firm and gentle full body massage that relaxes the body and helps to eliminate toxins.
183€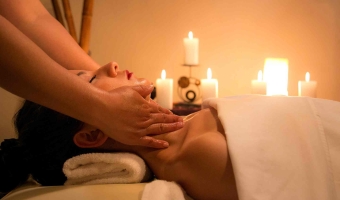 ABHYANGA HARMONISATION
The massage harmonises the three doshas (Vata, Pitta and Kapha). The objective is to unite the mind and body. This massage acts on physical and emotional structure.
183€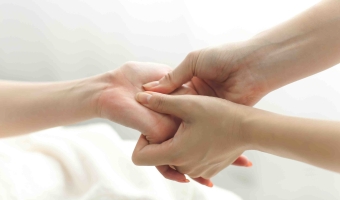 JOINT ABHYANGA
This treatment stimulates the skin and muscles, as well as blood and lymphatic circulation. Its practice helps to soften the joints.
183€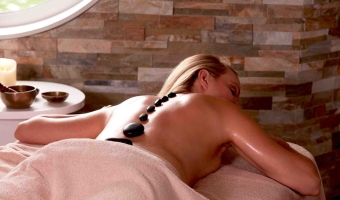 HOT STONES
This hot stone massage rests, relaxes and provides a deep sense of relaxation of muscular and nervous tensions.
139€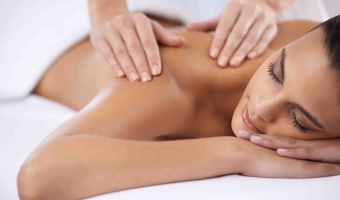 CALIFORNIAN
This light, relaxing and soothing oil-based massage wraps the entire body and provides great relaxation
139€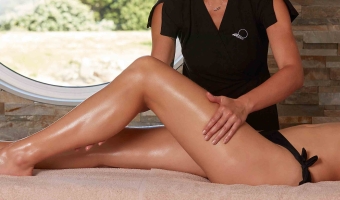 SWEDISH-CALIFORNIAN
By combining wrapping and soothing gestures with deeper and more energising techniques, this treatment helps to release and relax tensions.
139€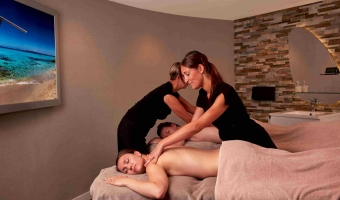 DUO WITH OILS
Side by side, in total complicity, you receive a relaxing massage, leaving room for a perfect harmony in a cabin entirely dedicated to this moment of sharing
259€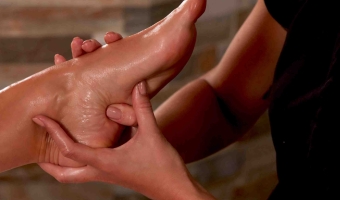 FOOT REFLEXOLOGY
Foot reflexology stimulates the energy flow, improves blood circulation and cleanses the body.
119€